Jerry Lewis was a filmmaker, humanitarian, singer, actor and comedian from the United States. People call him the "The King of Comedy" and "The Total Filmmaker". He became famous while singing together with his friend and partner Dean Martin, they used to be known as Martin & Lewis. They stayed as a duo for 10 years but the relationship ended in a bad way.
Early Life
Jerry Lewis, also known as Joseph Levitch, was born on March 16, 1926 in Newark, New Jersey in the United States. His father's name is Daniel Levitch, he was also a performer and did it under the name of Danny Lewis. His mother's name is Rachael Levitch who played the piano. Lewis started attending Irvington High School but only made it to the 10th grade, which is where he dropped out of high school.
After dropping out of high school he started developing his act, which was miming lyrics to songs and in the background there's a phonograph playing. But when he got an actual gig and started to perform, it didn't really capture the audience's attention.
Career
His career really started going when he began performing with Dean Martin. In their performances Dean played the "straight man" while Lewis was always up to something wacky, and they ended up making a great comedy duo. Lewis was only 20 years old when they started performing, so they started their acts in 1946. Their popularity got them a show on radio, on NBC to be specific, and it was called The Martin and Lewis Show. Not long after their success in the radio industry they started their acting careers.
Their acting careers were tied to each other, as their first movies were adaptations of a radio show they did together. The first was My Friend Irma and a sequel ot that called My Friend Irma Goes West. After that they did a lot more movies like, At War with the Army, Sailor Beware, The Stooge, 3 Ring Circus, You're Never Too Young and Hollywood or Bust among others.
Ten years after they started their double act, the pair fell out and ended their business relation ship as well as their personal one. They went on to have amazing solo careers.
After going solo Lewis was unsure of how he would be able to sing alone on the stage. But after a successful performance of "Rock-a-Bye Your Baby with a Dixie Melody" and "Come Rain or Come Shine", after which the crowd exploded with excitement, he knew he could make it. He went on to have a singing career and released his first album called Jerry Lewis just Sings, it sold over 1.5 million copies.
Accomplishments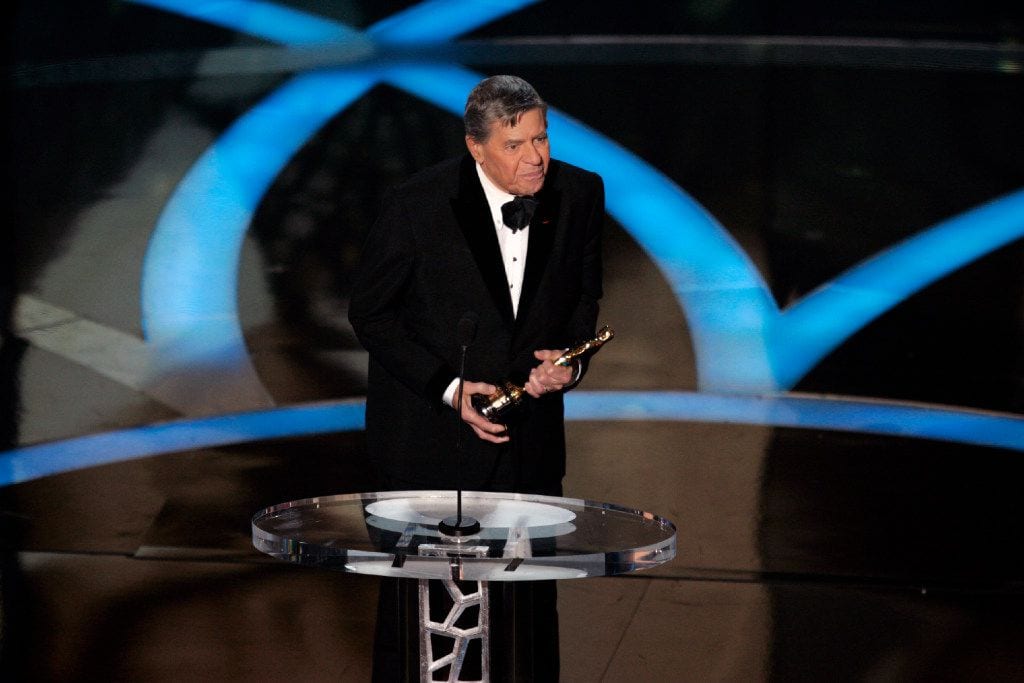 Over his lifetime Jerry Lewis has had a lot of success in pretty much anything he tried. He got a lot of awards, some of them include a lifetime achievement award from The American Comedy Awards, Venice film festival and Los Angeles Film Critics Association. He even has two different stars on the Hollywood Walk of Fame. Another big accomplishment of his was that he was the host of the Muscular Dystrophy Association's Labor Day Telethon.
As far as his personal life goes, he's had two marriages and 7 children, 6 sons and one daughter.
Jerry Lewis Net Worth 2023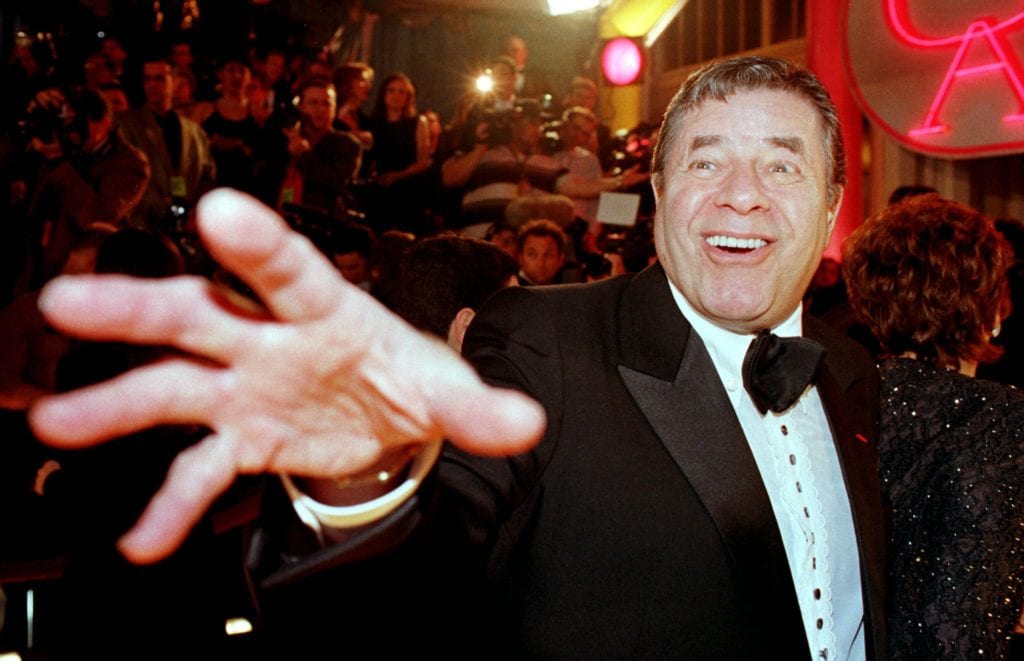 As of right now, the total of Jerry Lewis' net worth is thought to be somewhere around $50 million. Most of that money was made through hard work, with his comedy acts, singing, acting and even making films. Jerry Lewis died in 2017 and the United States and the whole world have only fond memories of him.