This picture app? "Everyone uploads their photographed food to Instagram anyway!" It's right, but not completely. The topics are broad, you just have to find the right community for yourself there or build one yourself. As with any social network, this takes time and cannot be done on the side. But it's worth it – because Instagram users are more active, receptive, personal, recommendable and positive than the users on Facebook. Sure, not every company has its own Instagram account, not everyone has the time and desire to constantly produce photos.
For everyone else, 5 personal tips are summarized here. 5 things that I would have liked to have known from the start and that will help anyone who asks: How do I build a community on Instagram? They are practical for both private and professional accounts.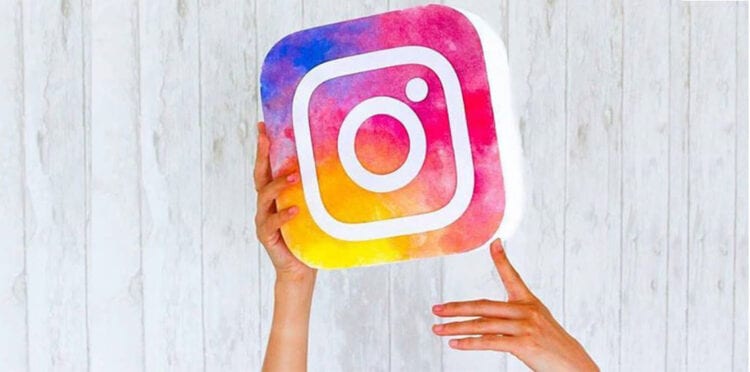 1. Comment, like, answer and follow: What is worthwhile?
Everything is really worth it – but some more and some less. Likes are hardly noticed by profiles beyond 1000 followers. So don't waste the time liking pictures and hoping for feedback. If you want to earn money as a blogger with your reach or as a company to reach a broad audience, at the end of the day only your followers count.
Be remembered through comments? This is how it works:
Commenting, on the other hand, is usually worthwhile. Find profiles with 500-2000 followers and comment under their pictures. If the comments are kind, personal and interesting, a conversation develops quickly or the other person at least looks at your profile. If that is visually convincing, you will have a new follower very quickly. You should also reply to comments, preferably to every single one.
This is the natural way to make friends, and friends often become followers. You can also follow interesting people yourself. Like some pictures there that you really like and leave a comment. This way makes the other person realizes that you are seriously interested in the profile. If you want to get free Instagram followers fast, you could try some sites like GetInsta to get followers. Accounts with many followers also are more attractive to make people follow you.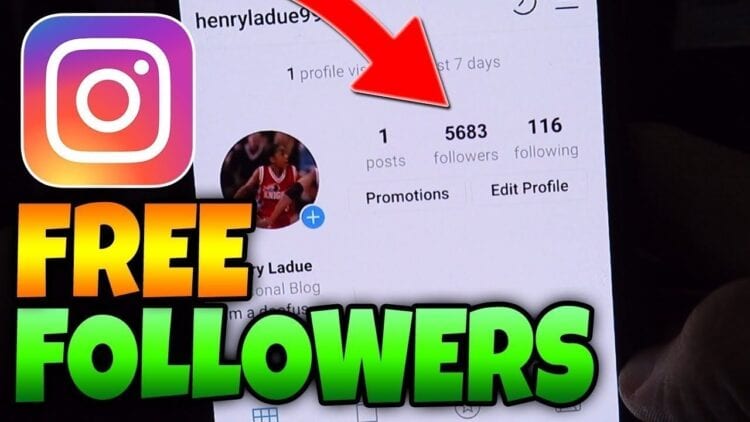 2. Image editing & style
Which filter should you use? Clearly: preferably none. The days of Instagram filtering are definitely over. It is better to edit the images using the "Functions" button, for example, brightness, image detail, contrast and sharpness, to optimize. In general, the images should all be kept in the same style. Your profile will appear coherent and potential followers will subconsciously recognize that all pictures of you are here. Even if you take part in challenges (more on this below), make sure that you choose a picture for the repost that fits your profile well in terms of style. If a picture is poor, blurred, or underexposed, don't post it. Even a few bad pictures give the impression that someone is just posting snapshots here quickly. And the majority do not want to see such loveless pictures.
3. Hashtags
You can currently use a maximum of 30 hashtags per image. Of course, all big brands and everyone with a follower community beyond 5,000 can shout as they want, but especially at the beginning, you should also take advantage of these 30 hashtags. This should be given when posting, not afterwards, as the images appear chronologically. In the past, it was possible to catapult a two-week-old picture back to the top of a hashtag search result list by setting a hashtag later. Unfortunately, this is no longer possible and the photos simply appear chronologically – old pictures remain old and thus further back.
The quality of the hashtags is also important: Search in advance which hashtags are used most frequently. Thus, more people could find your posts by hashtags.
Try to create a new hashtag. Test the uniqueness of your hashtag beforehand, otherwise pictures will appear in your gallery that are not yours at all.
4. Linking to other social networks: useful or not?
When your picture is ready for publication, you can post it on other social networks at the same time. Extremely practical when the post makes sense. If you address your followers with "Dear Instas" or your post is longer than 140 characters , it really has no place on Twitter. If you use hashtags, publishing them on Facebook at the same time doesn't make much sense either. Therefore, always think for a moment before randomly sharing a picture on all channels. You also take away your followers' incentive to follow you on Facebook, Twitter or Tumblr. Who would like to be "followed" by the same images on all channels?
5. Frequency & timing
Both of these depend heavily on your followers.
In the beginning, 1-2 posts a day are recommended , usually at the same time. Research when your followers are online on Instagram. If you have a mixed audience from the USA and Germany, of course, you have to pay attention to that and find a compromise. Since the images are displayed chronologically by the time of publication, posts will most likely be lost when it's bedtime in the US.
Find out when it's worth posting pictures! If you always post at the same time (e.g. always in the morning) your followers get used to it and sometimes wait for the next picture. In my case, I get the most response from morning and evening posts. During the day most of people are at work and therefore not on Instagram. If your target group consists of self-employed people or mothers, for example, they are often on Instagram during the day. So there is no universal recipe.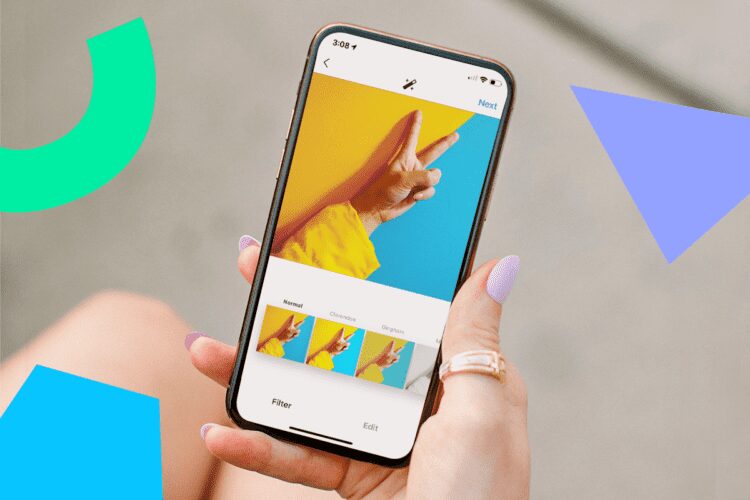 Whether you're growing your own personal account or working on behalf of a company this post shares the 5 useful tactics that could help you grow a bigger, relevant audience on Instagram. Try to use these 5 tricks to attract more followers now!